[●OCTAVIO'S LAIR]
8/16/2022 7:58 AM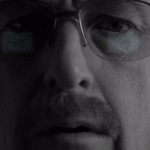 Now it's all come to an end. The entire Breaking Bad/Better Call Saul era is over! I can't really put how I feel into words, but I'm happy with how everything wrapped up. Farewell, Better Call Saul, and thank you!
---
HAVE A SUPERHAPPY DAY.
about me ⦁ ⦁ ⦁
hello, my name is octavio. ill be old enough to smoke in two years and i met the military age minimum a few months ago. this used to be a site for this fake (yet still defunct) media company i ran, hence the name "octavio media." i honestly just had no clue what else to make the header, and i thought just using my name without any other word was boring. this site is marginally better than my last but it still aint exactly pretty. essentially, i chopped up a few different layouts provided by the lovely people at neocities and tweaked it a little to suite my interests. which i have many, and will probably consistently update this site to match whatever piece of media i have found myself engourged in. fuck it, next months theme is saints row 2. just kidding. if you'd like to contact me, please avoid my socials since i very rarely log on to any of those. just contact me on twitter for my discord or any other preferred methods of keeping in touch. thank you for reading my website, drive safe, pull over if you get tired and i love you.